Social Media Part 1- Instagram.
Hey Daintys,
So this post is a little more educational and more of a means to give you an insight into the Social media. If you're a social whizz this may be just a bundle of things you know or maybe not. I've decided to do these posts in segments and first up is Instagram.
Instagram has to be one of my favourite forms of social media, however with me I go through phases of checking it everyday to not gong on it for weeks.
Images are key in this generation, they capture the eye and draw people's attention, I personally love photography and other people's perspective.
In terms of my own Instagram I used to just upload everything 24/7.... this is not the way to go and now I am particular about what I put on my Instagram. In order to post images there are many apps which can be used and I am just going to show you a few:
The First app Is VSCOCam this is an editing app it's one of a few that I do use when approaching editing. I find VSCOcam has the most aesthetically pleasing options available they all make such a difference but are subtle enough not to detract from there photo itself. This app is a bit difficult to use if you wish to apply more than one filter, to do this you have to save the image with one filter and then reupload and edit again. I currently have been using the free version, simply because I have other editing apps that I feel my images are fine without paying, however I have heard many great reviews about the paid extras.
When editing images something to consider is the cohesion within your feed, your instagram will look more aesthetically pleasing if you do use recurring, filters, frames and layouts. This is often something that gives your instagram a clean cut look and appeals to many audiences.
The Next app is Ripl I currently only use the free version, however this app is perfect for creating short Instagram slide shows of images, captioned and even linked to websites. I also use this app for my Handmade Jewellery Promos on facebook. This app is easy to use and is pretty efficient in catching the eye of instagram scrollers.
Instagram is a platform of creativity however sometimes you have posts to promote on instagram that you need a relevant image for and sometimes that image either is something you can not produce or something you try a million times and it just doesn't work, so in order to get you where you need you can use free stock images, these are found on several sites such as 'Pexels', 'StockSnap' or 'Pixabay'
which is just a few amongst the many.
Another app that I use is Whitagram this is a fab for uploading images to instagram which are larger than what instagram allows. This app is great in that concept but it also allows you to apply filters, Brightness, Frames, Stickers, Text and other editing features. This app is free and allows you to use all features, however you can buy additional filters or stickers.
There are many apps available and many people have different favourites and different uses of each app and I personally can't say the apps and tricks I am discussing will work for you but i'm sure one will at least benefit you in one way or another.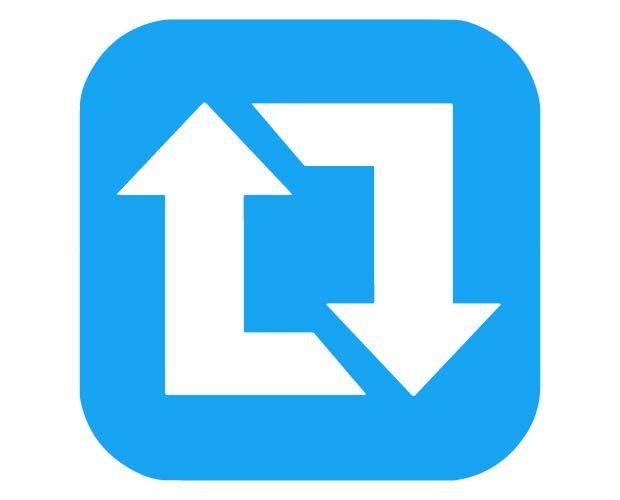 Next up is Repost, this is a pretty simplistic app and is often heard of, it is all it says on the label. Its an app which allows you to repost any image from your own account or other people's accounts. This is an app I use when doing collaborations or promoting my other accounts.
In terms of Instagram I have a few tips beside the apps. One- Stay Active, don't let your account go ghost. This can be daily or Weekly. Being active doesn't mean you have to be on the account you can source apps which schedule your posts many you have to pay to have 2 or more posts scheduled. However you can source several apps which schedule posts.
Instagram is the home of tags... #Hashtags You must think logically about what is current and what is interesting to people. There are some tags which have been popular for a while and it's unlikely they will stop being popular anytime soon. You can google popular tags which to some may sound 'sad' but in this industry you have to keep up.
I googled Popular hashtags and found this website TagBlender:
Top 30 Tags:
#love #instagood #me #cute #tbt #photooftheday #instamood #iphonesia #tweegram #picoftheday #igers #girl #beautiful #instadaily #summer #instagramhub #iphoneonly #follow #igdaily #bestoftheday #happy #picstitch #tagblender #jj #sky #nofilter #fashion #followme #fun #sun
Tags are used to search instagram and they pull up images using those tags this is a brilliant way for people to source your images if they don't follow you.
A controversial tip is to have your account public, it often puts people of when you have to request to follow just to see your content, However this can also go against you as people can then see your profile and content without having to follow you, but on the other hand if you work your instagram to look nice and follow a pattern with interesting content then you will attract followers.
Follow and Like, being active isn't just about you posting images it's also about being active. The more images you like the more your username is about, this is also gets you noticed by other instagrammers and can bring in new likes and followers.
Keep photos ready, Have photos stored . Photos do not need to be posted instantly, having plenty stored ready to ensure you are staying active is the key, there is nothing worse then realising you have no images to upload.
Another app is iconosquare, you can get a free trial for week, this is an app/website which optimises your instagram game. It uses optimization tools to analyze your engagement. I monitors your average number of likes, the exact time of day you should be posting, follower growth, and much more. This is great for those business instagrammers.
There are stacks of apps and tips you can read online as well as teach yourself the above are just a few. However I hope these have been of some help. If you use any and benifit then let me know or if you have any tips or tricks drop them in the comments!
Thanks for reading,
Much Love
xoxo